US resolution likely to be deferred – Ranil
Posted by Editor on March 21, 2012 - 8:37 am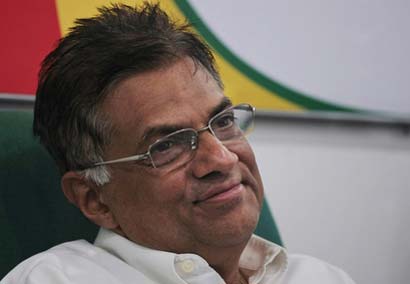 The government was negotiating with the US on the resolution at the UNHRC calling for accountability and reconciliation issues in Sri Lanka and it might not be put to vote this week, UNP leader Ranil Wickremesinghe told the UNP parliamentary group meeting in Colombo, according to party sources.
Wickremesinghe said that the resolution was to be deferred on the strict condition that the Mahinda Rajapaksa regime undertook to speedily implement the LLRCs recommendations which inter alia call for the re-establishment of the independent police, election, public and judicial service commissions required to enforce the rule of law and safeguard human rights.
The government by rejecting all overtures by the UN, had placed the country and its people in the present predicament, Wickremesinghe said, adding that it was good to hear of a change in attitude even at this late stage.
Lakshman Kiriella MP said that the preamble to the US Resolution did not refer just to the last stages of the war and the killing of LTTE leader Velupillai Prabhakarn's teenage son but to abductions and killings committed nearly three years after the LTTE was defeated.
The US Resolution was based on the Rajapaksa regimes assurance to the last UNHRC session that the LLRC recommendations would be implemented and the rule of law implemented, Kiriella said. It should not make the Opposition a scapegoat for its arrogance and stupidity, he told the UNPgroup.
Courtesy: The Island
Latest Headlines in Sri Lanka