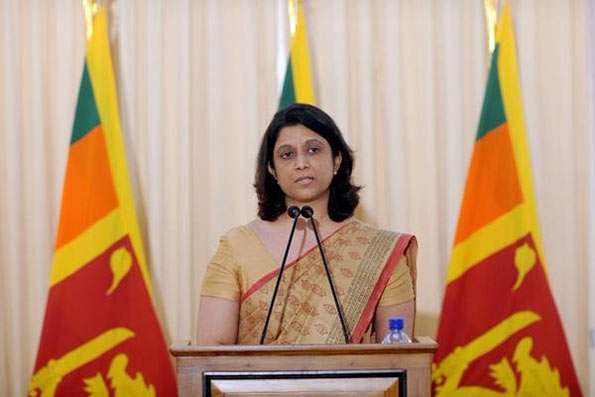 The United States has decided to restore the GSP Plus facility and has also agreed to return the duty paid by Sri Lanka during the period it did not enjoy this facility. Accordingly, Foreign Ministry Spokesperson Mahishini Colonne said that the United States will refund the duty paid by Sri Lanka from 31st July 2013.
Addressing a news briefing organized at the Foreign Affairs Ministry, Mahishini Colonne mentioned that it was a great relief for Sri Lanka to enjoy this GSP Plus facility again. It was also revealed that approval has been received from the countries concerned for the diplomats appointed by Sri Lanka.
The Foreign Ministry spokesperson said that the 54 Sri Lankans stranded in the Rot Islands in Indonesia has received refugee identity cards. But she announced that this group is not willing to return to the island.
(Government News Portal)