US welcomes report while India studies
Posted by Editor on April 28, 2011 - 3:47 pm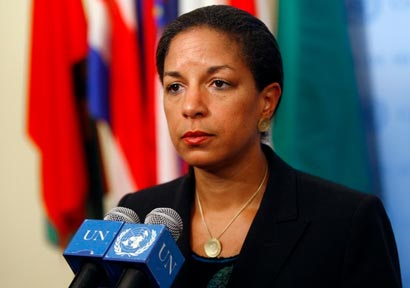 News Source: BBC

Welcoming the report issued by the UN expert panel on Sri Lanka, the US says it highlights the need for an independent and full inquiry on alleged war crimes in Sri Lanka.
Susan Rice, the US Permanent Representative to the UN said the report is "a valuable contribution" towards establishing justice, accountability, human rights, and reconciliation in the post-war Sri Lanka.
Ms Rice has commended UN secretary general for making the report public.
"We strongly support the Secretary General's call for the Sri Lankan authorities to respond constructively to the report and underscore our belief that accountability and reconciliation are inextricably linked," the statement said.
Meanwhile, the Indian government said it is "carefully studying" the report made published by Ban Ki-moon on Monday.
"The issues raised in the Report need to be studied carefully.
As a first step, we intend to engage with the Government of Sri Lanka on the issues contained in the report," the spokesman of Indian Ministry of External Affairs Vishnu Prakash has said.
BBC Report
Latest Headlines in Sri Lanka