Vijayakala wishes for LTTE comeback
Posted by Editor on July 3, 2018 - 8:52 am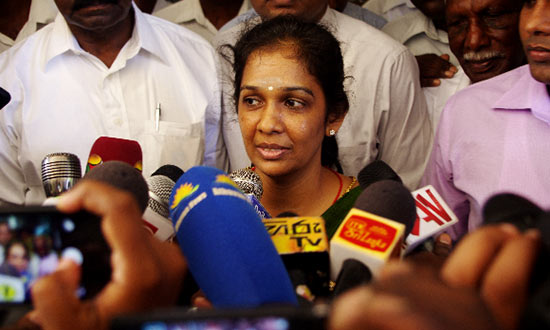 The LTTE had to be revived if the Tamils in the North and East were to live without fear, State Minister of Child Affairs, Vijayakala Maheswaran said, yesterday at the 8th Presidential Public Service programme held at the Weerasingham Hall, Jaffna.
"A lot of Northern women face grave difficulties now. A six-year-old girl was killed recently in Jaffna. If the LTTE had been around still with us this would not have happened," she said.
Maheswaran flayed President Maithripala Sirisena for not trying to solve the issues faced by the people of the North. "He is only concerned about strengthening his party. He doesn't try to solve the issues of the Northerners. He has failed to save the Tamil people," the State Minister said.
Maheswaran said that when she thought of the current situation in the Northern Province, she felt proud about the Tamils who lived before May 2009. " The LTTE must come back. For us to live and to be free," she said.
(Source: The Island)
Latest Headlines in Sri Lanka