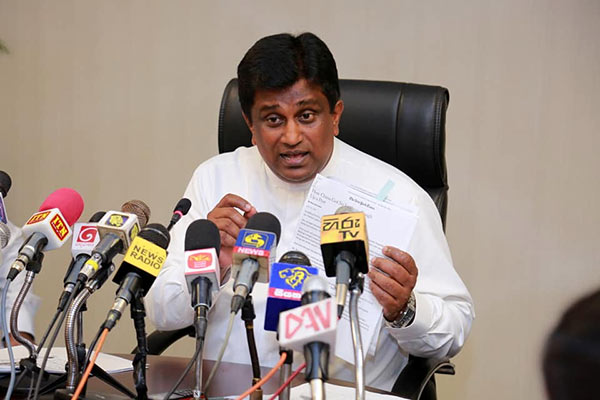 The United National Party (UNP) said that the Chinese Embassy statement, on the New York Times report, about the Hambantota Port, implies that there was money exchanged between the Government of Sri Lanka and China Harbour Company close to the 2015 Presidential Election.
Deputy Minister Ajith P. Perera said that the Chinese Embassy, in its statement over the NYT report, concerning a US$ 7.6 million financial misappropriation, which had allegedly taken place during the previous regime of former President Mahinda Rajapaksa, had not rejected the fact that money had been exchanged between the Chinese Company and the Government.
He added that the Government would definitely commence a fresh investigation into the issue and bring the culprits to book.
(Source: Ceylon Today)