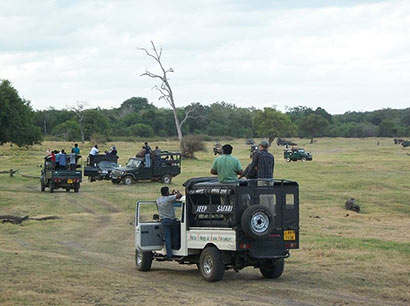 Around 30 visitors including several foreigners have been stranded inside the Minneriya National Park, in the North Central Province, after a stream flooded due to heavy rain.
It is said that the roads were inaccessible due to the heavy showers which occurred after the visitors had entered the park.
The Department of Wildlife says that immediate measures have being taken to rescue trapped visitors, and that their safety is assured.
Reports state that around 12 foreigners are among the persons trapped inside the Minneriya National Park.
Courtesy: Ada Derana