We are nearing our retirement age – Dilshan
Posted by Editor on June 18, 2012 - 8:07 am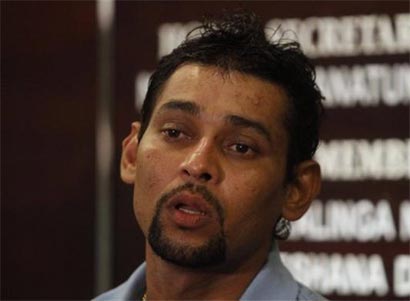 Tilakaratne Dilshan said that he, Kumar Sangakkara and Mahela Jayawardane are nearing their retirement age. "After the next World Cup we would be gone. I think Mahela will have to shoulder the burden till the next World Cup," Dilshan said in an interview with espncricinfo.com after a training session at the R Premadasa Stadium.
Commenting on his decision to step down as captain five months ago, Dilshan said "There were many reasons for me to step down. I don't like to discuss them at this point as I am still involved in the game," Dilshan said. "But when I retire I will reveal why I quit."
"At that point, with the way things were going, I felt that it's good to give up the captaincy and concentrate on my game," Dilshan said. "During that eight-month period I learned a lot of things. That experience taught me who people were. I think it was the right decision to step down."
Dilshan said he was the only realistic choice to captain Sri Lanka after Jayawardene and Sangakkara both had leadership stints.
"I didn't want the captaincy and back then no one wanted to take over the captaincy," Dilshan said. "There was no leader and that prompted me to take over the leadership."
"When I took over as captain, I wanted to give younger players opportunities. Most players made most of those opportunities and I am glad that those players are taking the initiative these days to win us games. That's my biggest achievement as Sri Lanka captain. The other thing that I look back with fondness is being able to win a Test match in South Africa which no captain has been able to do. Even that ODI series in South Africa we could have won, but we lost unfortunately due to rain."
Dilshan cautioned against thrusting the leadership on Mathews too soon. "You can't give someone the captaincy all of a sudden. He (Mathews) has to be groomed under a good captain for two to three years," Dilshan said. "Not just on how to handle things on the field, but also off the field. Those are some of the things I learned. It's not easy, mind you. I hope Angelo will be a good captain, but he has time. He has to work under Mahela.
Courtesy: DM Online
Latest Headlines in Sri Lanka