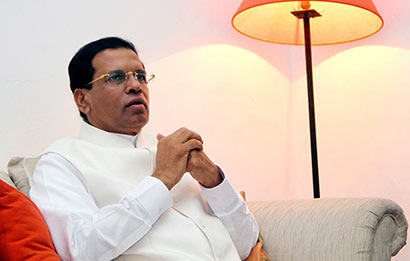 President Maithripala Sirisena while acknowledging the process of ongoing re-settlements of Muslims in Wilpattu National Park is problematic, assured immediate actions will be taken to prevent further destruction to the forest.
Addressing the heads of media institutions this morning, President said that he had already called for reports from relevant authorities.
President Sirisena has ordered the immediate halt of all deforestation actions last week and today assured that actions for reforestation will begin immediately.
He also said after identifying genuine cases of displacement due to war, the IDPs occupying lands in Wilpattu National Park will be relocated in a suitable land elsewhere.
(Ceylon Today)