Wimal's bail application rejected
Posted by Editor on April 3, 2017 - 11:22 am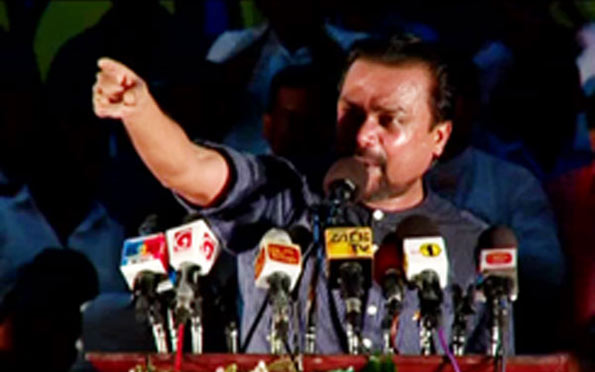 Colombo Fort Magistrate Lanka Jayaratne today refused to grant bail for MP Wimal Weerawansa on exceptional circumstance of his daughter being admitted to a hospital.
The Counsel had pointed out that the child had been hospitalized due to depression caused following the arrest of her father.
The Magistrate said that there were no sufficient reports in court which could explain the health condition of the suspect's daughter.
National Freedom Front (NFF) leader also commenced a hunger strike while in custody and later decided to end it. He was admitted to the prisons hospital on March 26 due to his deteriorating health condition and later was transferred to the Colombo National Hospital.
Earlier, the Colombo High Court also rejected a bail application filed by Weerawansa. Weerawansa was arrested by the Financial Crimes Investigations Division (FCID) on January 10 after he arrived to give a statement pertaining to allegations of misusing state vehicles.
He has been accused of misusing several vehicles belonging to the Presidential Secretariat Office, during his tenure as the Minister of Engineering Services, Housing and Common Amenities, and thereby causing losses to the tune of Rs. 41 million to the government.
Latest Headlines in Sri Lanka