Winner of parliamentary majority not our PM: JVP
Posted by Editor on November 2, 2018 - 8:37 am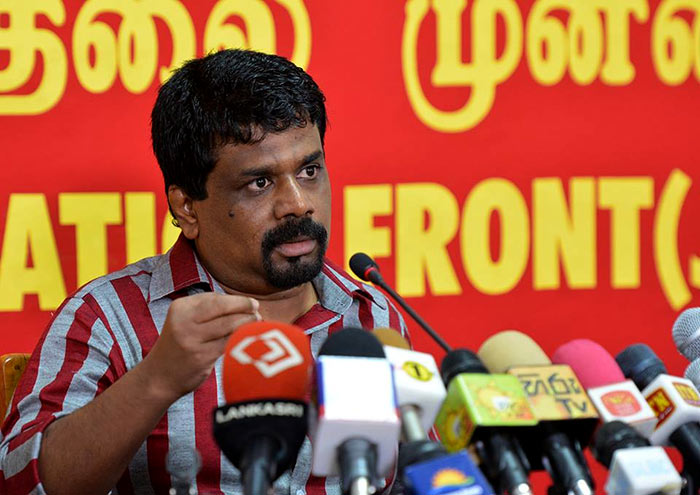 The Janatha Vimukthi Peramuna (JVP) said yesterday people should not accept the person who secures a majority in Parliament because it means that peoples' representatives were bought over for money to secure the majority.
JVP Leader Anura Kumara Dissanayake told a rally in Nugegoda that if the person who secures a majority in Parliament was accepted as the Prime Minister, it means accepting black money. "It is black money which decides the position of peoples' representatives in Parliament. These transactions are not done through banks. These transactions are concluded using black the money of smugglers," he said.
He said Parliament could not be considered as supreme any longer as peoples' representatives were being bought and added that the President prorogued parliament thereby plunging the country into political chaos.
"Dinesh Gunawardane, who usually requests that parliament convenes even for a minor flood, is silent over this grave crisis," he said.
Mr. Dissanayake further suggested that people should not accept President Maithripala Sirisena as the President because he betrayed the mandate given to him by the people in 2015. "The President has betrayed the mandate of 6.2 million people who voted for him instead of Mahinda Rajapaksa. The President no longer has the support of 6.2 million persons who voted for him or the 5.8 million who voted against him," he said.
(Source: Daily Mirror – By Ajith Siriwardana)
Latest Headlines in Sri Lanka