Word "electric chair" was removed from our dictionaries – President
Posted by Editor on March 29, 2016 - 7:30 pm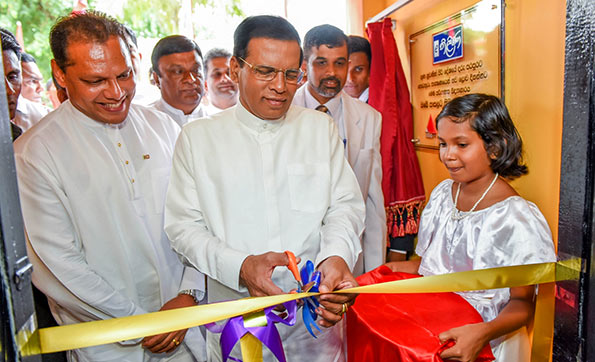 Public, politicians and the journalists today have removed the word "electric chair" from their dictionaries, which was spoken for last few years, according to President Maithripala Sirisena.
"As a responsible Government we are committed to protect democracy, human rights, and public freedom. Maintaining these globally accepted standards have lead us to gain international trust and recognition, which includes the approval of the UN Human Rights Council," he said participating at the annual prize-giving ceremony of the Mayurapada Central College in Narammala yesterday (28th March).
According to him the new Government is working positively with the international community while protecting the dignity of the war heroes and the motherland.
Minister of Sports Dayasiri Jayasekara , Chairman of the North Western Provincial Council Dharmasiri Dassanayake, Special Project Director of North Western Province Shantha Bandara, Provincial Minister Gunadasa Dehigama, Opposition Leader of the Provincial council, Prasanna Shamal Senarath, Principal Thushara Karunarathne, teachers, students, and the parents were also present.
(Government News Portal)
Latest Headlines in Sri Lanka