"See No Good, Hear No Good, Speak No Good" attitude will not help Sri Lanka – Prof. Rajiva Wijesinha, MP
Posted by Editor on July 8, 2011 - 5:51 am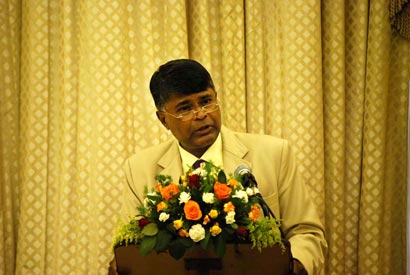 Onlanka News – By Janaka Alahapperuma
A cross section of academics, journalists, opinion makers and members of the Sri Lankan Diaspora in the UK met at the Sri Lanka High Commission in London on July 5th with Adviser to the President on Reconciliation Prof. Rajiva Wijesinha. In his opening remarks, Prof Wijesinha noted that the Darusman Report, as well as the selective coverage by Channel 4 of what they had termed 'Sri Lanka's  Killing Fields' had contributed to polarization amongst Sri Lankans which inhibited efforts at reconciliation. Such forces, which often worked in tandem, presenting the same biased and often doctored material in different guises, were then used by separatist forces operating  outside the country,
Prof. Wijesinha's presentation entitled 'Reconciliation in the Context of Channel 4 allegations" also included a comprehensive briefing on post-conflict re-building endeavours. Explaining the progress made in many areas of concern within a  relatively short period against numerous constraints, Prof. Wijesinha said that it is time that the international community acknowledges this aspect. Though fears had been expressed in 2009 about Resettlement and Reconstruction, none of the progress in these areas was acknowledged. What seemed a general attitude of "See no Good, Hear No Good, Speak No Good", ignoring the positive reactions of international agencies on the ground in Sri Lanka, would not help with moving the people of the country together towards prosperity.
Prof. Wijesinha also called all friends of Sri Lanka and Sri Lankan expatriates of all ethnicities to come forward and lend a hand to the Government in its re-building efforts and also to ensure stability in the country. He expressed hope that a suitable political solution will evolve sooner than later, while sharing with the gathering of about 150 guests the status of ongoing talks with the Tamil National Alliance.
The address was followed by a wide-ranging question and answer session in which, amongst others, issues with regard to language rights and training, accountability and communications were addressed. The full text of Prof. Wijesinha's statement is attached.
Sri Lanka High Commission
London
6th July 2011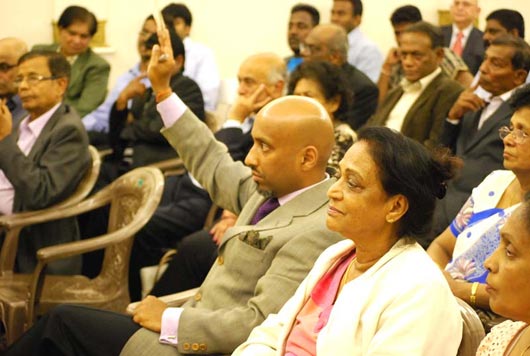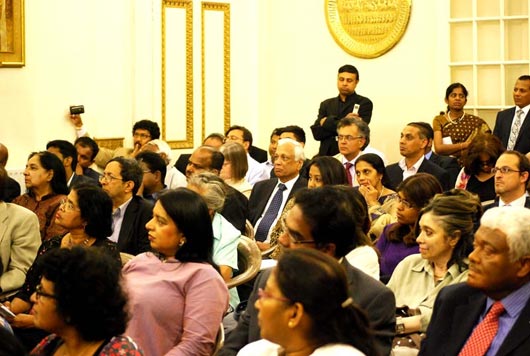 Latest Headlines in Sri Lanka