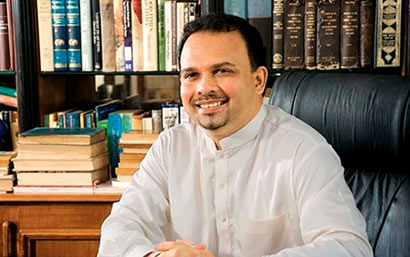 Sri Lanka moves closer in securing $100 million World Bank (WB) funding to restructure Sri Lanka's Regional Plantation Companies (RPCs) which is facing a severe shortage of working capital and investments, announced Minister of Plantation Industries, Navin Dissanayake at a workshop themed 'Optimal agronomical and processing practices in the tea industry',  where RPC top level management and Ministry officials attended.
Dissnayake revealed that the World Bank is set to handover a Report on RPCs on 24 March. "We can then see what the WB is saying about RPCs. However, what the World Bank currently is saying is also what we feel. The WB is not like the IMF as it doesn't impose strict conditions. We must move quickly and must understand that we won't get this kind of opportunity again", he elaborated.
Dissanayake noted that only five RPCs had performed well during the last 25 years, by investing in plantations while maintaining ethical work standards. He made these observations referring to a Report which categorized RPC performances into three levels as A, B and C.
The Minister said "The bottom layer of RPCs (C category) is made of plantations which have neglected their assets, failing to make any worthwhile investments or improvements."
According to the Minister, one of the RPCs in the C category, has over Rs 8 billion as debts and that particular company has mortgaged all state government assets including land, buildings, machinery and even the leaves of tea bushes.
According to Kotagala Plantations PLC's latest Financial Report, the Company's liabilities had gone upto Rs 8.7 billion as of 31 December 2017 and Rs 4.7 billion liabilities were recorded as in Interest bearing Borrowings. Kotagala Plantations PLC which comes under the Lankem Tea & Rubber Plantations banner and Kotagala Plantations PLC has recorded a loss of Rs 319.4 million at the year ended 31December 2017.
"We are seriously contemplating what needs to be done with these companies, there again, we don't want to interfere, if you are doing well and have an excellent track record and we don't have to interfere", he added.
The Minister highlighted that the new owners of debt-ridden Agalawatte Plantations PLC and Pussellawa Plantations Ltd, the Damro group of companies has infused Rs 2.8 billion capital into the plantations. In addition, Speaking to Ceylon FT, Mathurata Plantations Ltd officials said they had invested Rs 1.5 billion in their plantations after purchasing from the previous owners. Mathurata Plantations is currently managed by Browns Capital PLC, a subsidiary of LOLC Group.   Meanwhile, Elpitiya Plantation is also heavily investing into their plantations by particularly implementing several rain-water harvesting and solar energy projects.
The Minister also noted that the Sri Lanka Tea Board (SLTB) has provided Rs one billion to RPCs during the last year.
Dissanayake asserted, "That's the kind of leadership I would encourage. This is the type of commitment the Government is looking for. We would like to know how much each Company is targeting for capital development in the current year which would include in establishing tea nurseries and planting."
"If the top layer is doing well with the same resources as the bottom layer, why can't the bottom layer do the same. This is my argument, there has to be minimum standards", the Minister reiterated.
Referring to three international Audit Reports on Sri Lanka's RPCs, the Minister said, "The Reports have stated that there is a serious lack of working capital in RPCs and most of the capital replenishment has been done on commercial borrowings. The debt to equity ratio was astronomical. This makes us wonder how Banks will recover money in a situation of default."
Speaking on the new monitoring unit which is to be introduced to monitor RPCs, he said, "The Government has identified that the monitoring of  RPCs was lethargic and he was determined to turn the situation around in the interest of all parties. Particularly,  to ensure that these plantations don't deteriorate any further and will not fall into the abyss of wasteland. For this to happen, we have to strengthen monitoring, regulatory and compliance which we are in the process of doing. We have to create legislation to do this and we will definitely discuss the consultative process".
According to, the Secretary to Ministry of Plantation Industries, J.A. Ranjith, the total area under tea cultivation under RPCs has declined by 35 per cent since 2005 and RPCs were only able to improve their performance in terms of export value which has increased by 127 per cent since 2005.
Addressing the top level management of RPCs, Dissanayake urged RPC managements to adopt to the evolving corporate culture in the country.
"The culture of openness, acceptance and self criticism needs to be inculcated. Because Corporate culture has changed. You are responsible for your shareholder value, looking after the assets and its people. Why isn't the bottom layer of RPCs able to do it?", he querried.
(Source: Ceylon Today – By Nishel Fernando & Zohara Gaffoor)