14 individuals linked to LTTE designated by Sri Lankan government
Posted by Editor on June 22, 2018 - 9:51 am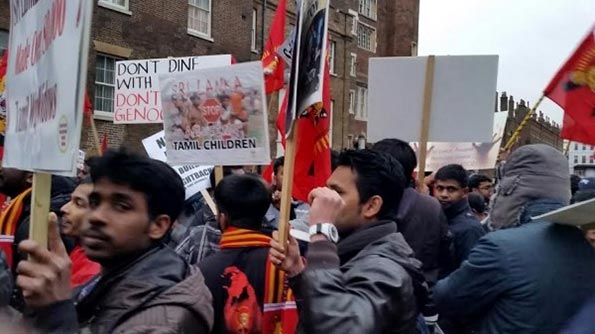 An extraordinary gazette notification was issued against 14 individuals who are close associates of the LTTE, from entering into Sri Lanka.
The amendment to the List of Designated persons under the United Nations Regulations No. 01 of 2012 has been made through a gazette issued by Secretary to the Defence Ministry, Kapila Waidyaratne.
Among the individuals included to the list are LTTE intelligence leaders 'Seel Maran', 'Parathan' and 'Siranjeew Master' as well as the terrorist organisation's international financial leader Sivasubramaniyam Jeyaganesh a.k.a Ganesh.
Inclusions to list of designated persons:
Nadaraja Sathyaseelan a.k.a Seel Maran
Kamalasinham Arunakulasinham a.k.a Kamal
Antonyrasa Antony Calistor a.k.a Parathan
Sivasubramaniyam Jeyaganesh a.k.a Ganesh, a.k.a Samraj
Ponnasami Paskaran a.k.a Jeyakaran
Velaudan Pradeepkumar a.k.a Kaleeban
Siwarasa Surendran a.k.a wadann
Sivagurunadan Murugadas a.k.a Kadirawan
Thirunilakandal Naguleshwaran a.k.a Pushpanadan
Maheshwaran Ravichandran a.k.a Mendis, a.k,a Thirukkumaran
Suresh Kumar Pradeepan
Kandasamy Krishnamoorthi, a.k,a Moorthi
Jeewarathnam Jeewakumar, a.k.a Siranjeew Master
Tony Jihan Murugesapillai
Latest Headlines in Sri Lanka