Matara Shooting: One of the injured police officers dies during treatment
Posted by Editor on June 22, 2018 - 2:31 pm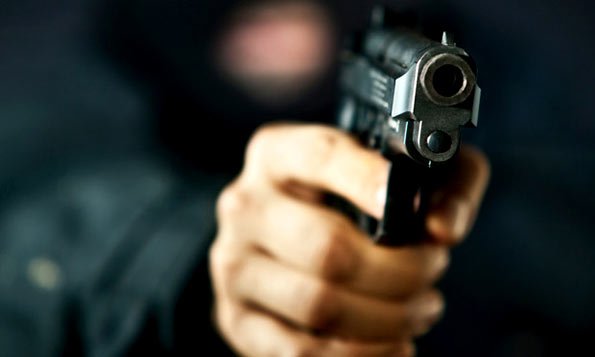 One police officer who was injured during the gunfire exchange at Matara this morning, had succumbed to injuries at the Matara General Hospital, police said.
Police Constable Weerasinghe (No. 69532) has died from gunshot injuries.
Meanwhile, the main suspect of the armed gang which attempted to rob the jewellery shop was arrested by the police.
Chamara Indrajith, who is believed to be the main suspect in the jewellery store robbery which led to the shootout, was arrested following a search operation at Hunukotuwa, Matara.
The suspect is a resident of Maligatenna, Veyangoda.
A gang of around 6 individuals had entered a jewellery shop in the Matara town at around 10.00am this morning (22) and were robbing the place when a civilian nearby had noticed the events and notified the police.
A team of police officers had immediately arrived at the scene while an exchange of gunfire ensued between the suspects and the policemen.
Three police officers, a civilian and a woman were injured in the shootout and admitted to the Matara Hospital. However, one of the wounded police officers who was in critical condition had succumbed to injuried a short while ago.
Police Media Spokesperson SP Ruwan Gunasekara said that operations are still underway to locate the remaining suspects. Two motorcycles and an automatic firearm used by the suspects have been taken into Police custody.
However, police believe that several suspects were also injured during the shooting and investigations have been launched to apprehend the remaining suspects.
Latest Headlines in Sri Lanka