Sri Lankan rupee extends recovery as exporters sell dollar
Posted by Editor on June 23, 2018 - 7:19 am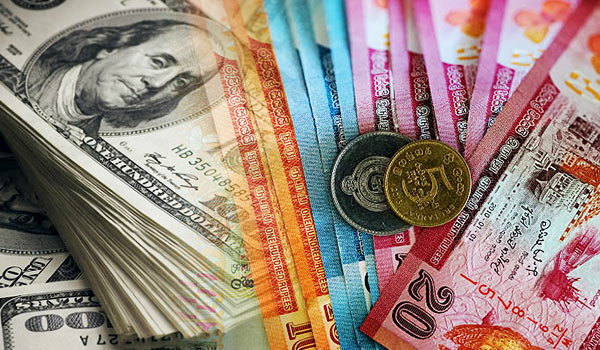 The Sri Lankan rupee ended firmer on Friday, further pulling away from a record-low, as exporters sold the U.S. dollar and foreign investors bought government securities a day after the island nation received more than half a billion dollars from a Chinese port operator, dealers said.
After market hours on Wednesday, a state-run port authority said that China Merchants Port Holdings has made a $584 million payment as part of a $1.12 billion deal to operate Sri Lanka's deep sea Hambantota port.
The rupee which traded high of 158.60 per dollar during the day ended at 158.60/159.00 per dollar, firmer than Thursday's close of 159.40/60.
The spot rupee hit an all-time low of 160.17 per dollar on Wednesday, surpassing its previous all-time low of 160.00 hit on June 14. The currency has declined 3.6 percent this year.
"Today we have seen some inflow both from exporters and some inflow in to government securities," a currency dealer said.
Dealers said the pressure on the currency eased after the news of $584 million from Hambantota port.
They expect the rupee to trade in the 163-165 range by end of the year.
The International Monetary Fund (IMF) on Wednesday said Sri Lanka's economy remains vulnerable to adverse shocks because of sizable public debt and large refinancing needs.
Head of the IMF mission to Sri Lanka, Manuela Goretti, after the markets hours on Wednesday told reporters that she expected the Sri Lankan currency to remain under pressure.
"The best response the central bank should implement the fully flexible exchange rate. The exchange rate should be the first line of defence to these external shocks so the rupee should be allowed to depreciate as market conditions have changed," Goretti said.
"The central banks should only smoothen excess volatility."
Foreign investors sold government securities worth a net 2.7 billion Sri Lankan rupees ($16.9 million) in the week ended June 13, bringing the outflows so far this year to 22.6 billion rupees, central bank data showed.
(Reuters)
Latest Headlines in Sri Lanka