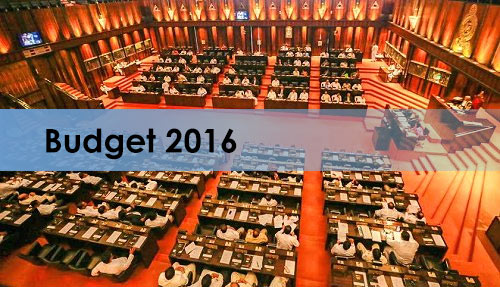 The second reading of the 2016 Budget was passed in Parliament today with a majority of 107 votes. A total of 159 members voted in favour while 52 voted against.
Meanwhile 13 MPs including former President Mahinda Rajapaksa and Ven. Athuraliye Rathana Thero were absent during the vote on the second reading.
The Janatha Vimukthi Peramuna (JVP) and several UPFA parliamentarians of the joint opposition voted against the budget.
However, the Tamil National Alliance (TNA), Ceylon Workers' Congress (CWC) leader Arumugam Thondaman, Eelam People's Democratic Party (EPDP) MP Douglas Devananda and UPFA MP Lakshman Seneviratne voted in favour.
The budget proposal for the fiscal year of 2016 was presented to Parliament by Finance Minister Ravi Karunanayake on November 20.
The debate on the Second Reading of Budget 2016 was conducted for nine days before the vote on the Second Reading was taken today (December 2).
The Committee Stage or the Third Reading of the Budget commences on 3 December. The Committee Stage debate will be held for 15 days and the vote on the Third Reading is scheduled to be taken in the afternoon of 19 December.
(Ada Derana)