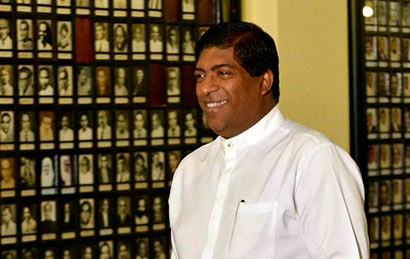 Second Reading of the Appropriation Bill for Budget 2016 (Budget Speech) will take place today (20) at the Parliament, said the Deputy Secretary-General of the Parliament Mr.Neil Iddawala.
Today (20) the Parliament is schedule to meet at 2.00 pm and the Minister of Finance Ravi Karunanayake will present the Budget Speech, Deputy Secretary-General said.
The debate of the second reading will be held for 9 days from November 21 while the vote on the Second reading will take place at 5.00 pm on December 02.
The Committees stage Debate will commence on December 03 and will held for 15 days and the vote on the Third Reading will take place on December 19 at 5.00, said Mr.Iddawala.
(Government News Portal)