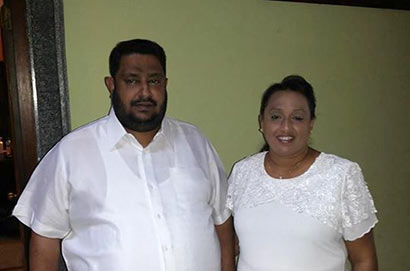 Kokila Mutuhettigama, wife of maverick UPFA politician and deputy minister Nishantha Mutuhettigama who left the country for Singapore, while a magisterial warrant was out for his arrest told 'The Island' yesterday that the law enforcement officers should have taken him into custody if he was wanted by court and asked why they didn't perform their duty.
Baddegama Magistrate Chandima Edirimanne had issued a warrant for his arrest for his failure to appear before court having being charged with forcibly taking away three suspects arrested by Wanduramba police for their alleged involvement on the arson attack on a stage constructed for a political rally of common opposition candidate Maithripala Sirisena a few days back.
Mrs Muthuhettigama said that her husband had planned to travel overseas long before the warrant was issued on him and she didn't know where he had travelled to.
But she was certain that her husband would return home in the next few days.
(The Island)