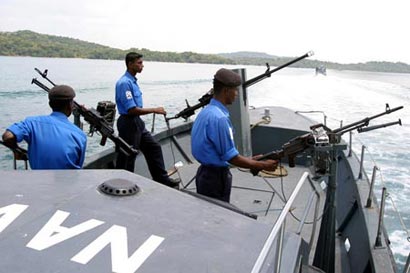 Twenty-four Indian fishermen were arrested by the Sri Lankan Naval personnel on Sunday for allegedly crossing the International Maritime Boundary Line and fishing in Sri Lankan waters.
"Fifteen fishermen, who were fishing between Katchathivu and Talaimannar, were arrested and taken to Talaimannar," Assistant Director of Fisheries in Rameshwaram, Kulanjinathan said.
Nine others fishing near Neduntheevu were arrested and taken to Kangasanthurai, he said.
The four boats of the fishermen, hailing from this town and Jagadapagttinam village, were seized, he added.
(PTI)