A National Government that will promote reconciliation and economic growth – President
Posted by Editor on September 1, 2015 - 6:38 pm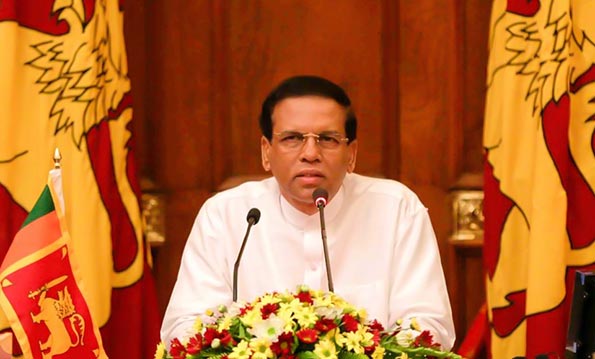 President Sirisena addressing the 8th Parliament of Sri Lanka said the main aim of the National Government is to promote reconciliation and economic growth.
He said the activities of the National Government will be based on "Maithri Palanaya Policy Frame Work".
The President further pointed out that the Parliament will be responsible to decide whether the post of executive Presidency is needed any longer and if yes, what should be the responsibilities of this position..
"My government will continue to crackdown on corruption and punish those who exploit national resources no matter who they are and there will be no political interference in the appointment of officials", he said.
President Sirisena invited all intellectuals in the country and all Sri Lankan intellectuals living abroad to join in the effort to build a new country.
President Sirisena also added that policies of good governance for sustainable future will be implemented in parallel with manifestos of other political parties.
After President Sirisena concluded the Government's Policy Statement the Parliament was adjourned till the 3rd of September.
The Parliament will reconvene at 9.30am on the 3rd of this month.
(Government News Portal)
Latest Headlines in Sri Lanka