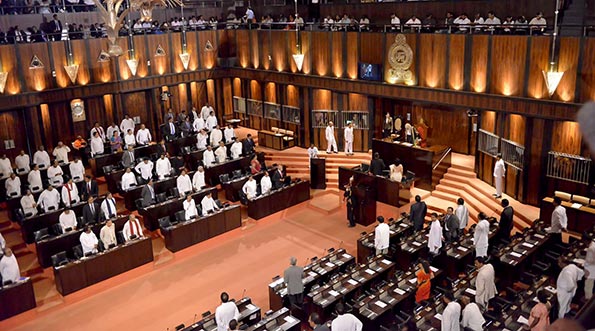 It has been decided to name the Opposition Leader and the Chief Organizer of the Eighth Parliament tomorrow.
This decision was made at a meeting of party leaders held at the Speaker's Office in Parliament yesterday (1) chaired by Speaker Karu Jayasuriya.
In addition, the debate asked for by the Janatha Vimukthi Peramuna pertaining to the number of ministers to be appointed to the National Government will be taken up for discussion on 3 September.
According to the 19th Amendment to the Constitution, parliamentary approval should be obtained if the Cabinet is to consist of more than 30 ministers.
Ruling party representatives have agreed at the meeting of party leaders that parliamentary approval for the number of ministers in the National Government will be obtained subsequent to the debate that will be held tomorrow.
(Ceylon Today)