Accident injures Karu
Posted by Editor on June 1, 2012 - 10:01 pm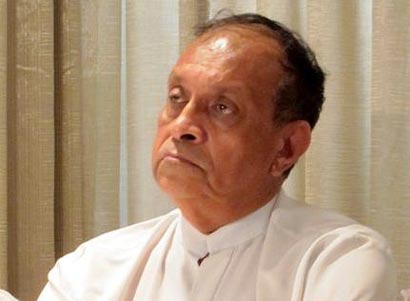 UNP front liner Karu Jayasuriya and his wife were admitted to the Hambantota base hospital a short while ago after the vehicle the duo were travelling in met with an accident in Hambantota, the Police said.
Initial reports said their two backup vehicles had also collided with the other vehicle several others including Mr. Jayasuriya's security personnel were also admitted to the hospital.
The accident had occurred on the Suriyawewa Road, when one of the security vehicles had taken a wrong turn when the other two vehicles coming behind including the car in which Mr. Jayasuriya was travelling had crashed into it.
Meanhwile, doctors at the Hambantota General hospital confirmed that Mr. Jayasuriya and his wife were in a stable condition and out of danger. Speaking to the Daily Mirror Online the Doctor in Charge of admission at ward 4 said that the duo were to be kept under further observation at the hospital.
Courtesy: DM Online
Latest Headlines in Sri Lanka