Act decisively on fishermen issue: Jayalalithaa urges Centre
Posted by Editor on December 19, 2015 - 10:04 am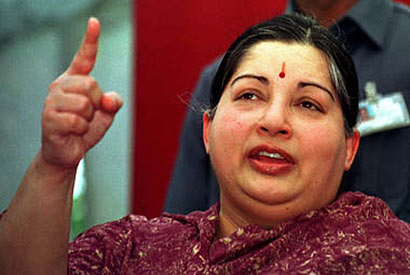 Bringing to the notice of the Inian Prime Minister the arrest of four more TN fishermen by Lankan Navy, Chief Minister J Jayalalithaa has urged the Center to act decisively and initiate a calibrated set of actions to end the sufferings of fisher-folk, the New Indian Express reported.
I urge your personal intervention in this matter and request you to direct the Ministry of External Affairs to take up the matter strongly with the Lankan authorities and secure the immediate release of 41 fishermen and 56 fishing boats including the four fishermen and their fishing boat apprehended on December 17, she said in her letter to the Prime Minister.
She also requested the PM to expedite the return of four fishermen from Tamil Nadu and their motorized craft which was stranded on the Lankan shores on November 8 due to mechanical failure. Jayalalithaa said continued incarceration of fishermen and impounding of their boats in Lanka just as the festive season was beginning had caused great frustration and despondency amongst the fisher-folk of Tamil Nadu.
– Agencies
Latest Headlines in Sri Lanka