Ajith appeals Speaker to mediate
Posted by Editor on November 23, 2017 - 8:10 am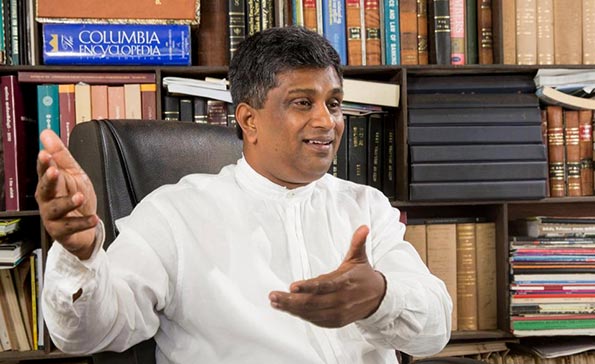 UNP MP and Deputy Minister Ajith P. Perera yesterday made an appeal to Speaker Karu Jayasuriya to mediate to get the details of the telephone conversations from the Presidential Commission of Inquiry into the issuance of Central bank bonds and get an opportunity to cross-examine the witness claiming that the commission had informed him that it did not have any details pertaining to the calls he alleged to have made to Arjun Aloysius.
He said in Parliament that in reply to his letter to the Commission, it had informed him that the commission did not have the date, time that the calls connected or the content of those conversations.
He said the Commission had refused to give him an opportunity to listen to him due to time constraints.
"I think they have made a mistake here. But I have no chance to declare my innocence and my honesty. I have never acted to protect thieves. I have spoken against those involved in the bond scam within the COPE. This is a black mark for my reputation as a politician and a professional," he said.
(Source: Daily Mirror – By Ajith Siriwardana)
Latest Headlines in Sri Lanka