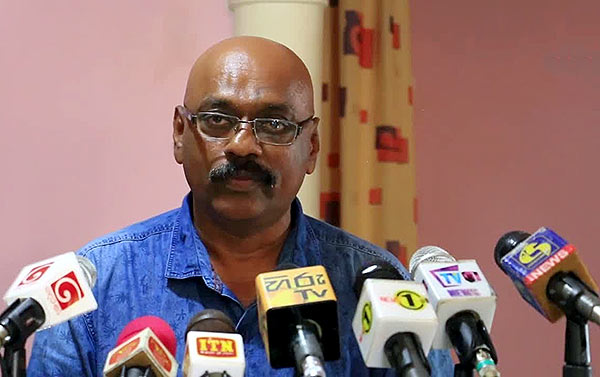 Piyasiri Wijenayake says that the day the National Freedom Front (NFF) will be limited only to a name board is not very far away.
The NFF National Organizer stated that the quitting of individuals who actively worked for the party is a serious issue.
He made these comments while expressing views on the recent resignation of the party's General Secretary Priyanjith Vitharana.
Wijenayake stated that he came to know about the resignation of the General Secretary of the National Freedom Front only through the media and claimed that there is "a secret we don't know about" behind the resignation of Priyanjith Vitharana.
He further stated that the National Freedom Front (NFF) can move forward without the leadership of Wimal Weerawansa and that the party's annual convention was held while he was in prison with the strength of the secretary and other members.
(Ada Derana)