All facilities for school teachers – President
Posted by Editor on August 4, 2017 - 12:45 pm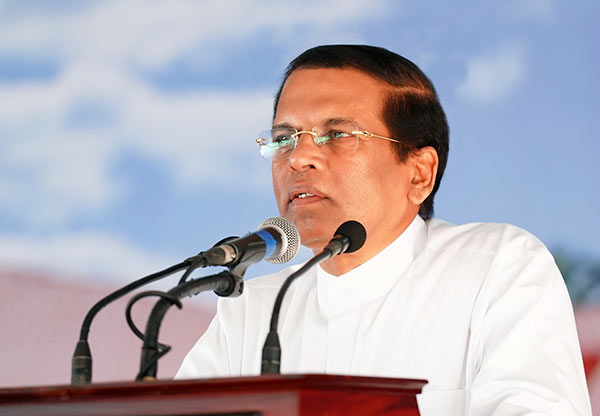 President Maithripala Sirisena says the government will provide all required facilities for school teachers to provide good education to the students.
Speaking at a ceremony held at Valisinghe Harishchandra College in Anuradhapura today (4th Aug.) he said that the commitment made by the teachers to nurture the children with knowledge is not limited to their salaries.
The President opened a new building and observed the building premises.
Meanwhile, the President presented a bus for the benefit of the students of the Niwanthakachethiya Maha Vidyalaya, Anuradhapura. This bus was provided for the school, fulfilling a request made by a student of the school during a ceremony recently held in Anuradhapura, which was attended by the President.
The key of the 28-seat bus was handed over to A.D.D. Sathsarani Seneviratne, who made the request earlier, from the President.
Addressing the gathering, President Sirisena said that the government will provide maximum facilities for the students to equip them to conquer the world.
(Government News Portal)
Latest Headlines in Sri Lanka