Allocate oil exploration blocks – India to Sri Lanka
Posted by Editor on March 6, 2012 - 10:23 am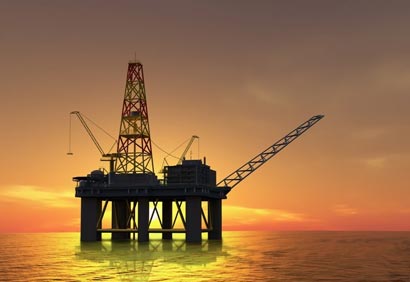 India is persuading Sri Lanka to allocate oil exploration blocks in the waters that separate them as it considers the location too strategically important to allow companies from other nations to base themselves in this area.
Diplomatic sources said the two countries were trying to set up a meeting between the Petroleum Ministers this month to discuss the issue afresh, now that Cairns India has struck oil in one of the blocks. If the talks make progress, the two Ministers could meet again in October, the sources said.
After the war with the LTTE (Liberation Tigers of Tamil Eelam) ended in 2009, Cairns, which was allocated a block two years earlier, was encouraged by New Delhi to take up exploitation in earnest. This was the first time in 25 years that a company had prospected for oil in an area whose seas were considered no-go areas during the heyday of the LTTE.
India plans to step up its efforts in view of the international interest in the area after the war ended. Russian, Vietnamese and Malaysian companies have held meetings on the subject with senior Sri Lankan officials while China has also expressed its desire to get involved.
While Russia, Vietnam and Malaysia are considered friendly countries, New Delhi would not like to court adverse publicity at home if Chinese companies are successful. It has faced flak after the Chinese took up the expansion of Hambantota port in southern Sri Lanka because India had passed up the opportunity.
But officials feel Sri Lanka could be playing for time after it informed the Indians about plans to carve out more blocks from the existing ones — Colombo might be sizing up the potential to strike a favourable revenue-sharing arrangement, they said.
New Delhi expects a favourable response after having stood by Sri Lanka during its annihilation of the LTTE's military structure even though sections of the world community and Indian domestic public opinion assailed the security forces for human rights abuses.
Source: The Hindu
Latest Headlines in Sri Lanka