Amul to procure milk from Nepal, Sri Lanka
Posted by Editor on July 1, 2017 - 8:08 am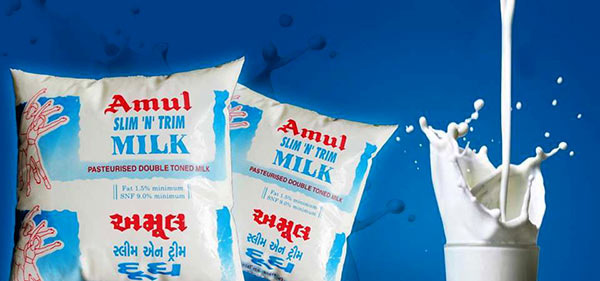 After commencing operations in United States (US) about two years back, the Kaira District Co-operative Milk Producers Union Limited (KDCMPUL) popularly known as Amul Dairy will now start milk procurement in Nepal and Sri Lanka.
The dairy has received approval for starting procurement in these two neighbouring countries during its 71st annual general body meeting held in Anand on Friday.
"We are expanding our milk procurement and processing base in four states including Assam, Bihar, Odisha and Tamil Nadu. To begin with we will start milk procurement in districts bordering the Indo-Nepal belt whereas we are in talks with the government of Sri Lanka to start procurement there," said Amul Dairy's managing director Dr K Rathnam.
"Both Nepal and Sri Lanka have huge potential in terms of dairy development," said Rathnam, adding that milk procured through village level societies in Nepal will be processed at Amul Dairy's plant in Sikkim, located 7 km from Nepal border.
"Since, we will work in association with the local government's there, we will approach Gujarat government for its nod and also place a formal request seeking permission from Nepal and Sri Lanka," he said.
It is worth mentioning here that the plant based in Waterloo, New Jersey in US has registered Rs 17 crore turnover last year. The plant which was started through a tripartite agreement through third party operations in the end of 2015 manufactures three dairy products including paneer, ghee and 'sri khand'.
Milk procured from Bihar, where the dairy has a target to collect one lakh litres per day milk, will be processed at the Siliguri plant in West Bengal.
At Assam and Tamil Nadu, the diary will start milk processing through third party operations. While it will process 1.5 lakh litres per day milk at Assam starting August 15, at Tamil Nadu, four lakh litres milk will be processed on daily basis for which procurement will begin in mid-July.
(Times Of India)
Latest Headlines in Sri Lanka