Anamaduwa crash: Ministry cab injures family of four
Posted by Editor on April 26, 2017 - 6:57 am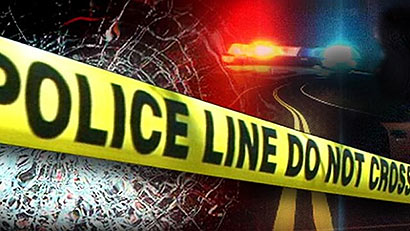 A double- cab belonging the to Skills Development and Vocational Training Ministry was seized and its driver taken into custody after it had allegedly crashed into a motorcycle Monday evening at Anamaduwa, leaving four members of a family critically injured.
Those travelling on the motorcycle – a mother, father,a nine-year-old daughter and six-year old son remain in critical condition, Aanamaduwa Police said. The victims are residents of Palugolla, Anamaduwa, Police said.
"The driver of the cab was arrested at the Aanamaduwa hospital when he had brought the injured persons to the hospital with the help of a demo batta lorry,"Police said.
Meanwhile, some local news websites reported yesterday that the vehicle involved in the crash was allegedly driven by a Minister's son.
Asked about this, a police officer attached to the Anamaduwa Police station said, whether the driver involved in the accident is a son of a minister, has not been established as yet.
"Anyway, he is in custody.He will be produced before Courts today (yesterday)," he said.
The collision had taken place at the Inginimitiya-Palugolla Road.
"The injured are currently treated at the Kurunegala Teaching hospital after being transferred from the Anamaduwa hospital," Police said.
(Source: Daily News – By Chamikara WEERASINGHE)
Latest Headlines in Sri Lanka