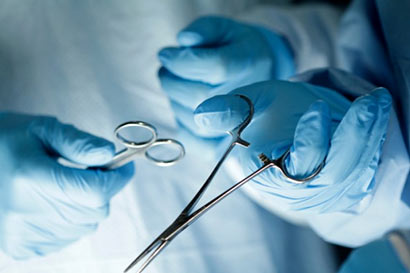 A team of the Andhra Pradesh police is expected to arrive in Sri Lanka shortly, to probe a multi-million rupee kidney racket involving some residents of Andhra Pradesh and also Sri Lankans, including leading Lankan nephrologists.
Police spokesman, Ajith Rohana, told the media on Monday, that the Sri Lankan police have offered to cooperate with the AP police in busting the racket and that within a day or two, dates for the visit of the AP police team will be finalised.
Lankan officials were taken by surprise when Indian media reported on April 23 that some leading private hospitals in Colombo were complicit in the racket. Deputy Minister of Health, Lalith Dissanayake, said that he was not aware of the existence of a kidney racket in Sri Lanka.
Lankan officials have not yet identified the local doctors involved, but according to informed sources, the kingpin could well be a top nephrologist attached to a government hospital in Colombo.
However, the Sri Lankan government has put private hospitals in the island under the scanner. The Director General of Health Services, Dr Palitha Mahipala, has appointed Dr Kanthi Ariyaratne, Director, Private Medical Institutions Development Unit, to conduct a thorough investigation into the scam and submit a report to Heath Minister Maithripala Sirisena within a month.
Heath Ministry spokesman, Dharma Wanninayake, said that Dr Ariyaratne had been asked to look into all kidney transplants done at private hospitals between January 2013 and April 2014. Donors, doctors and members of medical teams will be investigated for any illegal monetary transactions. Involvement of touts and agents or any breach of the tough Tissue Transplant law will be probed.
According to the Hyderabad Police Commissioner, Anurag Sharma, Lankan doctors get INR 40 lakh to INR 50 lakh per transplant. This is clearly against the law. Regulations say that the patient should submit a lawyer-drafted affidavit saying that the donor is giving his kidney without any coercion or material consideration.
Among other requirements are documentary proof of the relationship or friendship with the patient, and also a certificate of residence from the local government in the case of both the donor and the recipient, ENS reports.