Another batch of Sri Lankan Tamils return home
Posted by Editor on July 29, 2015 - 12:05 pm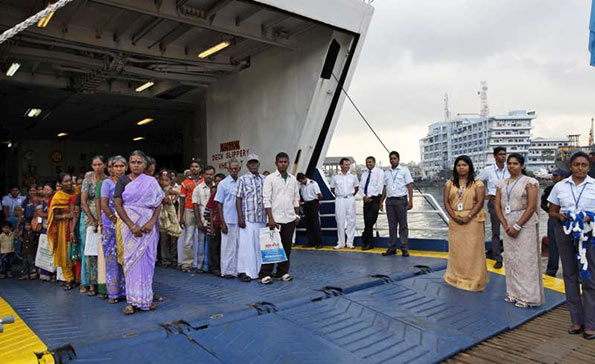 A fresh batch of 45 Sri Lankan Tamil refugees headed back to their homeland from the international airport yesterday.
Airport sources said the refugees who were housed in various camps located in Tiruchi, Dindigul, Kanyakumari, Villupuram, Tuticorin, Sivaganga, Pudukottai, Madurai, Karur, Tirunelveli and Ramanathapuram districts had obtained exit clearance from the respective district administration authorities where the camps functioned.
The sources said there were no police cases against the refugees. In May, a group of 41 Lankan Tamil refugees returned to Sri Lanka and another batch of 46 refugees went back last month.
(The Hindu)
Latest Headlines in Sri Lanka