Sri Lanka's ex-leader blames others for anti-Muslim attacks
Posted by Editor on July 29, 2015 - 7:34 am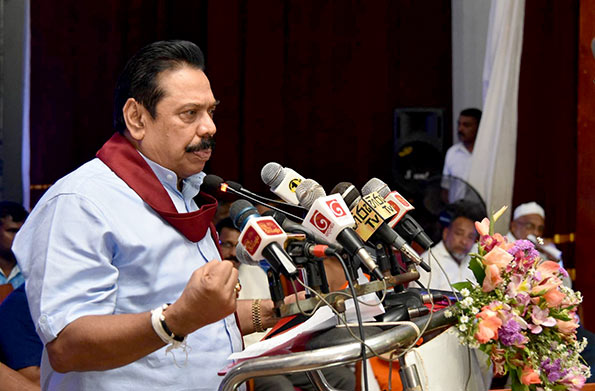 Sri Lanka's former strongman leader on Tuesday blamed unnamed conspirators for carrying out anti-Muslim attacks during his tenure as he tries to woo estranged minority communities in his comeback bid in next month's parliamentary elections.
Mahinda Rajapaksa said on Tuesday that if elected he will not allow any ethnic discrimination.
Rajapaksa was defeated in the January presidential election amid a swell of opposition by ethnic Tamil and Muslim voters, owing to his majority Sinhala Buddhist nationalistic posture.
Rajapaksa was accused of being responsible for the deaths of thousands of ethnic Tamil civilians while leading the military campaign against separatist Tamil rebels and of secretly supporting nationalist groups that carried out anti-Muslim campaigns including hate speeches, attacks on homes and businesses, even killings.
None were arrested in relation to the attacks.
"Like the Sinhalese we saved Tamils and Muslims from the fear of death," Rajapaksa told supporters about defeating Tamil rebels. "But over four years (some) spread fear among Tamils and Muslims. They must understand that there was a conspiracy in this country."
Rajapaksa is contesting in the Aug. 17 elections in a bid to become prime minister, a step away from president.
On Tuesday he released his policy statement in which he promised to evolve strategic foreign relations to protect government soldiers from war crimes charges.
Both the Sri Lankan government soldiers and Tamil Tiger rebels were accused of committing war crimes and the United Nations human rights council is scheduled to release a report on the charges in September.
(AP)
Latest Headlines in Sri Lanka