Archaeology Department's Director-General Professor Anura Manatunga resigns
Posted by Editor on June 12, 2023 - 6:42 pm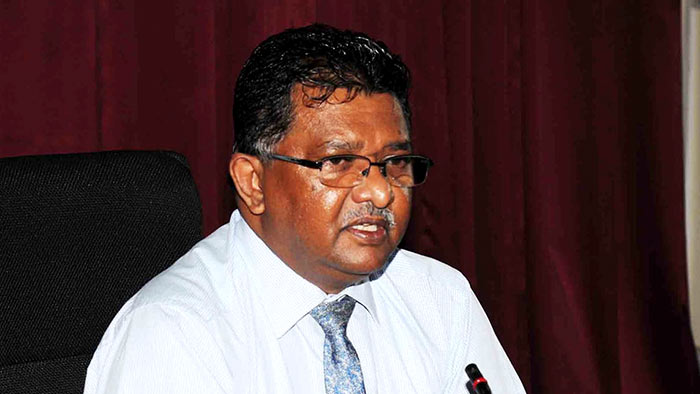 Director-General of the Department of Archaeology Professor Anura Manatunga has resigned from his post.
Professor Anura Manatuga had been appointed as the Director General of the Department of Archaeology with effect from January 01, 2021, in the wake of former Director General Dr. Senarath Dissanayake retiring from the service.
Professor Anura Manatunga previously served as the Director at the Centre for Heritage Studies of the University of Kelaniya and was the former Head of the Department.
He also served as the Archaeological Director of the Polonnaruwa Project of the Central Cultural Fund during 1999-2013.
He was the General Secretary of the International Association for Asian Heritage (IAAH) and a Fellow of the Sri Lanka Council of Archaeologists, and a former Joint Secretary and Vice President of the Council.
He has been a member of the Advisory Committee of the Department of Archaeology for several decades. His areas of expertise are History of Archaeology, Archaeology Theory and Methods, Indian Pre and Proto History, and Archaeology Law and Ethics.
Most of his important discoveries at Sigiriya and other sites are pioneering work in Sri Lankan archaeology.
Minister of Buddhasasana, Religious and Cultural Affairs Vidura Wickramanayaka said Professor Anura Manatunga has directed his letter of resignation to the Secretary of the Ministry.
Minister Vidura Wickramanayaka noted that he also received a copy of the letter, but no reason has been given for the resignation.
Last week, President Ranil Wickremesinghe pulled up the Director-General over an issue pertaining to the allocation of lands to an Archaeological site.
The President asked him "Are you trying to teach me history? Or do you want me to teach you?" when the officials met with the President regarding an issue over an archeological site.
Latest Headlines in Sri Lanka