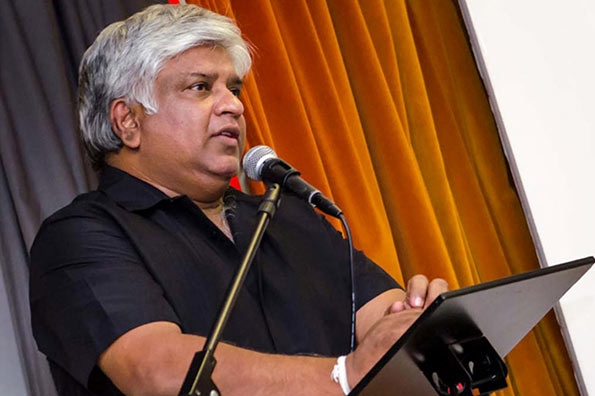 Ports and Shipping Minister Arjuna Ranatunga yesterday claimed that the Sri Lanka Freedom Party (SLFP) was destroyed by the United People's Freedom Alliance's (UPFA) behaviour.
Speaking after meeting with the Malwathu and Asgiri Chief Prelates in Kandy yesterday, Ranatunga further alleged that former President Mahinda Rajapaksa was the main reason for the defeat of some respectable SLFP candidates at the last General Election.
"Ex-President Rajapaksa urged some professional SLFP ministers to support him. He tried to remove the ministers who did not follow his rules. I believe the UPFA was defeated because of him," Ranatunga said.
However, Ranatunga said that he still respected the SLFP and the policies of its founder S.W.R.D Bandaranaike.
"I expect to see a day when the SLFP contests a General Election alone under its Hand symbol without getting together with losing parties.
Nevertheless, I am really happy with my decision to join the United National Front for Good Governance (UNFGG)," Ranatunga stated.
Commenting on the newly sworn in Cabinet, Minister Ranatunga asserted: "The new Cabinet has been designed to serve people in the country's interest.
We expect to repair the damage done by the previous regime. There will be no room for fraud and crime during the next five years."
(Source: DailyFT)