Modi's Lanka war crime fix
Posted by Editor on September 12, 2015 - 8:43 am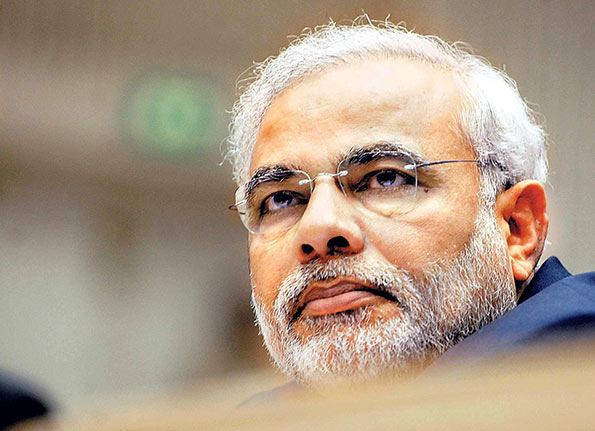 Sri Lanka's Tamil leadership has asked India to support an international probe into alleged war crimes on the island at a key UN meet this month, forcing the Narendra Modi government into an uncomfortable choice between a traditional ally and a new friend.
India has traditionally preferred only domestic investigations into human rights abuses, especially in its neighbourhood.
It is also desperate to stand by the government of Sri Lankan President Maithripala Sirisena, elected in January, which has attempted a shift away from the pronounced pro-China tilt of former President Mahinda Rajapaksa. Colombo is adamant that it will only agree to a domestic probe.
But three days before Sri Lanka's Prime Minister Ranil Wickramasinghe arrives in New Delhi for his first overseas visit since taking office, the umbrella Tamil National Alliance (TNA) today (11) made it clear Modi risked belying expectations of the country's Tamils by supporting Colombo.
"We expect the international community, and that includes India, to support an international investigation into war crimes in Sri Lanka," Leader of Opposition in the Sri Lankan parliament and TNA chairman R. Sampanthan told The Telegraph in an interview over the phone from Colombo. "Our experience with past domestic inquiries suggests that they can't be truly independent."
Sampanthan's clear rejection of a domestic probe comes after days of differences within the TNA – a grouping of four main parties – with some demanding an international probe, and others willing to accept an inquiry conducted by Sri Lankans.
The UN Human Rights Council is expected to meet later this month in Geneva to discuss a report on progress made by Sri Lanka on combating human rights violations after the end of the country's three-decade civil war in 2009.
Sirisena has already told the UNHRC he wants to personally attend the session.
Wickramasinghe, traditionally a friend of India, is expected to discuss the UNHRC report and resolution with Modi during his three-day trip here starting Monday.
Both Sri Lankan and Indian officials had indicated Wickramasinghe might also nudge Modi to use India's influence with the TNA to persuade the grouping to agree to a domestic probe.
Their hopes were based at least in part on differences between some TNA leaders who said they would visit Geneva to attend the UN conference and demand an international probe, and others who appeared more reconciliatory.
But 82-year-old Sampanthan today (11) said the TNA had come to a firm position on the UN session.
"Yes, the new Sri Lankan government is coordinating more with the international community, but it is the TNA's clear position that an international investigation is necessary," Sampanthan said.
Accepting an international probe into Sri Lanka's human rights record would be very difficult, if not impossible, for the Modi government, former Indian high commissioner to Sri Lanka Nirupam Sen said.
Such a precedent could trigger similar demands for investigations in Kashmir, something India is wary of. But there's also a second reason why India does not support international probes in its neighbourhood.
"This is an area where we want to strengthen our influence," Sen told this newspaper. "Why would we want an international presence instead?"
(The Telegraph)
Latest Headlines in Sri Lanka