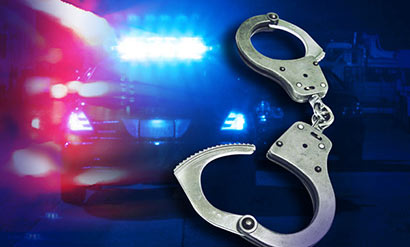 The soldier who had allegedly had a weapon to the President's meeting last month had been remanded till May 12, the Police said.
Police said that the arrested suspect was attached to Former President Mahinda Rajapaksa's security detail.
A special investigation was launched by the CID into an incident where the soldier said to be a security officer of MP Namal Rajapaksa was caught bearing a gun in the vicinity of President Maithripala Sirisena at the SLFP Hambantota District meeting held in Angunukolapelassa on April 25.
He was arrested by the CID last night following extensive investigations carried out regarding the incident.
The police spokesman said that the suspect was remanded until May 12 after being produced before the Agunukolapelessa Magistrate.