Army continues welfare and social work in Mathagal-Jaffna
Posted by Editor on June 30, 2011 - 9:12 am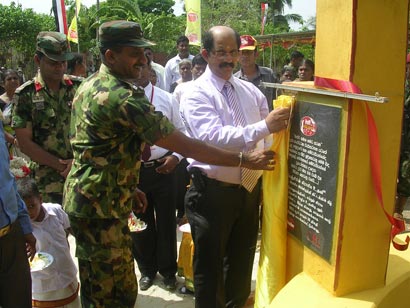 Onlanka News – By Janaka Alahapperuma
The Sri Lankan Army continues their welfare and social work in every corner of Jaffna peninsula and the latest event was launched at Mathagal, a beautiful village situated 16 km away from Jaffna town, in the north of Sri Lanka.
Mathagal welfare and social project which also provides scholarships for school children and other community services, was organized by the 513 Brigade of the Security Forces Headquarters – Jaffna under the leadership of Major General Mahinda Hathurusinghe, the Commander of the Security Forces Headquarters – Jaffna. The official function was held at Mathagal South on Tuesday 28 June.
Under this programme ten local students received scholarships selected from destitute families with low incomes who needed financial assistance to continue with their education.  Each student was given a bank passbook with a deposit of Rs. 1000.00 and the same amount will go in to their accounts monthly for a period of one year until June 2012 as a helping hand given to enhance their education standard. These ten scholarships were given to selected students from Veemankamam School, Nadeshwara School, Mallakam Maha Vidyalaya and Kokuvil Hindu College.
Those ten scholarships were arranged by the 513 Brigade at Uduvil in collaboration with the Munchee Biscuits Company (Pvt) Ltd. In addition to scholarships, other school items were distributed among school children in Mathagal area. This scholarship programme was initiated by the Commander of the Security Forces Headquarters – Jaffna Major General Mahinda Hathurusinghe.
Meanwhile, a drinking-water well constructed for the use of civilians in Mathagal south area was declared open on the same day. The 20 feet deep well started to construct one month ago by Civil Affairs Office of the 513 Brigade, with financial assistance of the Munchee Biscuits Company (Pvt) Ltd for the benefit of the local community. The Munchee Biscuits Company spent Rs. 250,000.00 to complete the well which facilitates more than 35 families to get drinking water throughout the year.
Mr. Aliyathambi Athikarasingham, a kind-hearted farmer in the village donated the land of about 20 perches to construct the well in remembrance of his beloved wife who passed away sometime back.
Rev. Fr. Ananth Kumar, Mr. Aliyathambi Athikarasingham, Commander 515 Brigade Brig. Buwaneka Randeniya, Commander 513 Brigade Brig. Pradeep Silva, General Manager Munchee Biscuits Company (Pvt) Ltd. Mr. Srilal Wijesekara, Munchee Promotion Manager North and East and North Central Provinces Mr. Manjula Samanaliya, Samurdhi Niladhari of the area Ms. Komadhee and a large number of villagers attended the function.
It is a fact that people in Mathagal area live in harmony and without any fear though they face some difficulties. The Sri Lankan government, businesses and some NGOs with the help of Armed Forces have provided them basic requirements and are very busy in developing those areas affected by 30 years of terrorism to provide a decent life. This welfare event funded by Sri Lanka Army personals in Jaffna and Munchee Biscuits Company (Pvt) Ltd is just one of many social and welfare activities carried out by them. There are thousands of such events that have been carried out since those areas were liberated.
Source: Sri Lanka Army- Security Forces Headquarters – Jaffna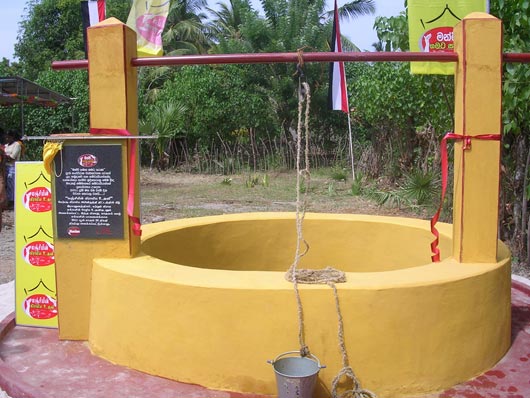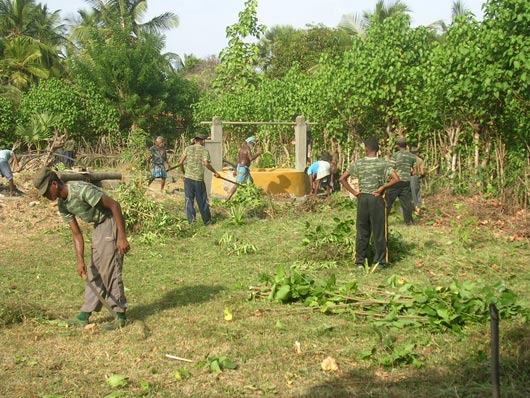 Latest Headlines in Sri Lanka