Arrest Hirunika: AG
Posted by Editor on January 9, 2016 - 8:13 am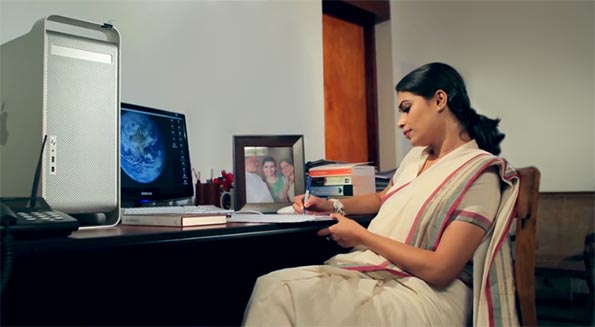 The Attorney General (AG) has directed the Police Colombo Crimes Division to arrest UNP Parliamentarian Hirunika Premachandra in connection with the alleged abduction of a youth in Dematagoda.
Authoritative sources from the Attorney General's Department told the Daily News that the Attorney General instructed the Police to arrest the Parliamentarian on Thursday night.
"There was sufficient evidence to suggest the MP's involvement in the incident. In addition to the statements recorded from witnesses and suspects,
the AG department also took into consideration scientific evidence such as telephone records of the suspects," a highly placed source from the Department said.
The source added that the CCD probing into the matter would make the arrest early next week, based on the AG's department's recommendation.
The Police, two weeks ago, sought the AG's Department opinion on the arrest of Premachandra over Amila Priyankara's alleged abduction.
The investigation into the alleged abduction took a new turn last week with a statement given by the daughter of the supporter who was at the venue at the time of the abduction. The statement was forwarded to the AG's Department by the team handling investigations.
According to the Police, the 11-year-old girl who is the daughter of the fifth suspect in the case had said she met Hirunika Premachandra before as well as after the abduction.
The girl who was at the scene at the time of the incident, can be seen in the CCTV video standing by her father, while the abductee is being forcibly hurled out of the drapery store in Dematagoda.
The Colombo Crimes Division, last Friday, informed Court of the girl's statement, which concurred with Amila Priyankara's version that he was taken to the office of the MP before being threatened and released.
Last week, the AG's Department requested for CCTV footage of the press briefing where Premachandra detailed the incident, citing that she was merely trying to settle a domestic dispute.
(Source: Daily News)
Latest Headlines in Sri Lanka