Arrested without proper charges – Former President Mahinda Rajapaksa
Posted by Editor on January 31, 2016 - 11:40 am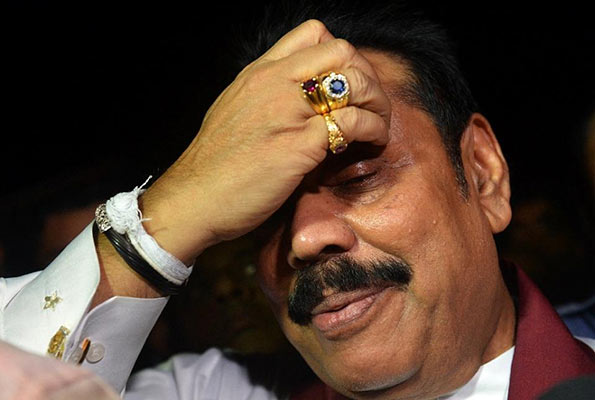 Former President and Kurunegala District MP, Mahinda Rajapaksa, said the statement made by some ministers had clearly indicated how the Police were going to act in arresting Rajapaksa family members.
All the arrests have been made under the Money Laundering Act, which was enacted to prevent fund raising activities of terrorist organisations. "I don't see any relevance of the Money Laundering Act in these arrests. They have been arrested without any proper charges," he charged
"If someone has done anything wrong he should be arrested. As a father I must tell, even if my children had done anything wrong they have to be arrested but there should be a proper way of doing that," he added.
(Sunday Observer / AFP Photo / Ishara S. Kodikara)
Latest Headlines in Sri Lanka