'Traffic congestions burn Rs. 1 billion every day'
Posted by Editor on February 1, 2016 - 7:23 am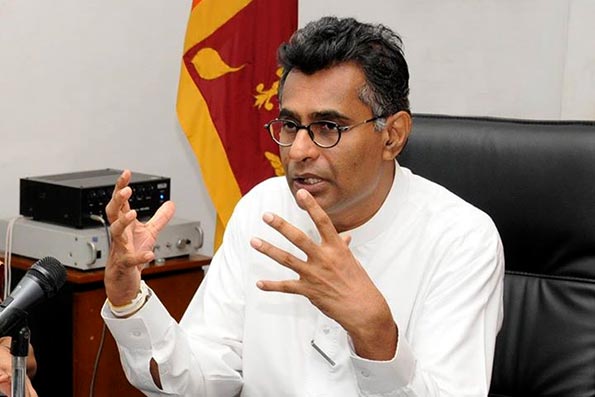 Minister of Megapolis and Western Province Development Patali Champika Ranawaka, keynote speaker at the National Chamber of Commerce of Sri Lanka's ( NCCSL) ' Meet the Minister' discussion last week said, ' Traffic jams burn approximately one billion rupees worth gasoline and other fuel products every day.'
Vehicle imports in 1950 were merely 5000 units each month. However, last year, 2015, recorded facts were that 60,000 vehicles were imported every month, and the likelihood of this figure increasing is now more probable than improbable.
The press asked, 'What are you doing about this problem?' The minister answered: "Implementation of solutions we identified cannot be done overnight. We have commenced implementing some solutions already identified, but nothing could be achieved, as quickly as 'Tomorrow'.
Answering the press on opening inland waterways and canals to ease traffic congestion he confirmed that it was only that morning he had signed necessary papers approving use of inland waterways for this purpose. Expectations were that such options would be open to the private sector to take advantage of. The minister was confident the private sector would be effectively cooperative and respond positively to this proposal. Quite like private sector interventions on road transport, he was confident transport traffic on available waterways too would be sufficiently appealing to ensure its quick implementation.
A mixed system combining the state sector and the private sector would be implemented to ensure a more efficient city transport system.
He further said the canal system had to be effective for this purpose. Repairs and modernization of such canals would be carried out.
The middle class was an emergent lot of people whose life styles did not take kindly to public transport. They preferred to use their personal transport. He agreed public transport had to be improved. His ministry was collating information to improve public transport. This would be done as quickly as possible.
The Manning Market would be re- located to facilitate a broader road network in the Fort and the city area, to ensure approach roads to the city would also be broadened. Rapid bus travel, and connecting rail commuting would help ease congestion.
The Port city would re-commence and extend to Wellawatte. The Colombo megapolis plans are in place for quick implementation.
Waste management and the rising 'mountain' of waste in Wanathumulla was actively considered for priority attention.
The megapolis concept would include Kandy, Galle, Jaffna, Nuwara Eliya, and Trincomalee.
President NCCSL Thilak Godamanna introduced the minister.
Sec Gen / CEO NCCSL Bandula Dissanayake delivered the vote of thanks.
(Source: The Island – By Steve A. Morrell)
Latest Headlines in Sri Lanka