Asylum seeker on Nauru jailed after attempting suicide
Posted by Editor on November 30, 2015 - 10:59 am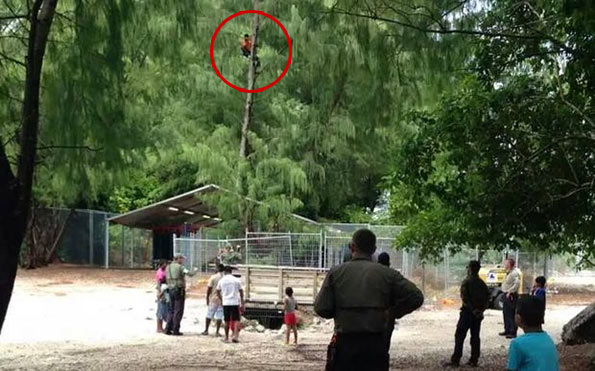 Refugee advocates are concerned for a Sri Lankan asylum seeker on Nauru who has been jailed after he attempted to commit suicide at the detention centre there.
The Tamil Refugee Council, based in Australia, says the 30-year-old man climbed up a tree and remained there for nine hours on Sunday, threatening to jump.
Its spokesperson, Aran Mylvaganam, says the man's refugee application was rejected recently, after being in detention for two and a half years.
Mr Mylvaganam says detention centre workers told the man he and his family would receive help if he came down, but when he did, the police arrested him.
"The police came and arrested him and according to the information we are getting from the refugees inside the centre he is in jail but we don't know the reasons why the police have arrested him. It may be illegal for someone to attempt suicide in Nauru, that may be the case." (Radio New Zealand)
Latest Headlines in Sri Lanka