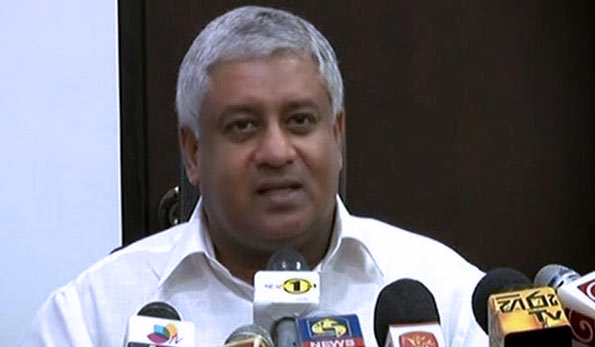 The Attorney General yesterday stalled the arrest of Parliamentarian Tiran Alles after the Supreme Court noticed the Police on the strength of a Fundamental Rights petition filed by the Parliamentarian.
The Police Special Investigations Unit investigating into alleged financial misappropriations at RADA headed by Tiran Alles had sought IGP N.K. Illangakoon's directions to arrest the Parliamentarian over the allegations leveled against him.
In response, the IGP had said that he wanted a clarification from the Attorney General with regard to the arrest as an FR petition had already been filed by Alles before the Supreme Court. The Parliamentarian filed a FR petition early this week seeking to prevent his possible arrest claiming that the government was on a "witch-hunt' against its political opponents.
The Supreme Court which took up the case however issued notice on all the respondents, unlike in the matter relating to former Defence Secretary Gotabhaya Rajapaksa where the court issued an ex parte interim order preventing the arrest of Rajapaksa.
The Supreme Court listed Alles' case be heard during the course of next week.
The Attorney General, while preparing his opinion to the IGP, had stated that there was no legal impediment to arrest the Parliamentarian despite the FR petition filed by him.
However, by this time, the Police Department received notice from the Supreme Court with regard to the Parliamentarian's FR petition.
At this point, the officers representing the Attorney General, while withdrawing their opinion, immediately instructed the Police not to arrest Alles as the Supreme Court had issued notice.
Saliya Wickramasuriya, Former Chief Operating Officer of RADA, was arrested by Police two weeks ago on similar charges.
(Daily News)