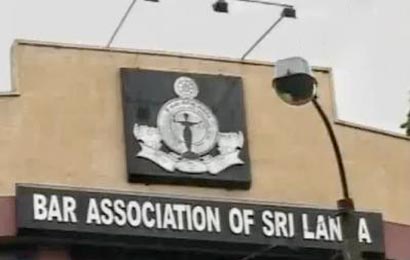 The Bar Association of Sri Lanka (BASL) has decided to take legal action against the Police Department over the arrests of university students who were engaging in protests.
The BASL claimed, the arrests amount to contempt of Court, as it is the legal right of the students to engage in protests.
The BASL charged Senior DIG (West)… …Anura Senanayake and his subordinates have violated the country's Constitution by making such arrests. BASL President, Upul Jayasuriya, speaking to Ceylon Today, said the police action ultra vires the law of the land.
"The police have arrested the students without a Court Order. They have also been severely assaulted. It is clearly a politically motivated action by DIG Senanayake," Jayasuriya said. Police arrested the students during a protest against truncating the academic period of the Allied Health Sciences (AHS) Degree to three years. At this protest police arrested 17 students who were later released on bail by the Court.
(Courtesy: Ceylon Today)