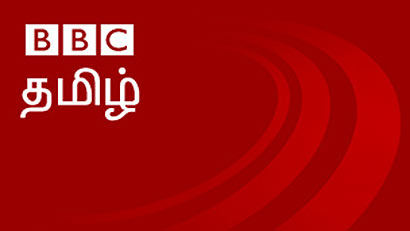 The BBC is to stop providing radio news to Sri Lanka's state broadcaster because of "continued interruption and interference" in its Tamil programming.
BBC services broadcast via the Sri Lanka Broadcasting Corporation (SLBC) have been stopped with immediate effect.
The BBC took similar action in 2009 when its services were also disrupted.
Audiences in Sri Lanka can continue to listen to the BBC on shortwave and via its online services.
The Sri Lankan authorities have not so far commented on the announcement.
BBC World Service Director Peter Horrocks announced the suspension on Tuesday.
"We regret the disruption in service to our loyal audiences in Sri Lanka, but such targeted interference in our programmes is a serious breach of trust with those audiences, which the BBC cannot allow," he said.
"We spoke to SLBC last week about interference that took place on 16-18 March and warned them they were in breach of their broadcasting agreement.
"Further disruption on Monday 25 March has left the BBC with no alternative but to suspend the service with immediate effect."
Mr Horrocks said that if the SLBC had specific complaints about any BBC output "they should take them up with us, as we have invited them to do, and not interfere directly with broadcasts in ways that are unacceptable to the BBC and misleading to our audiences". (BBC)