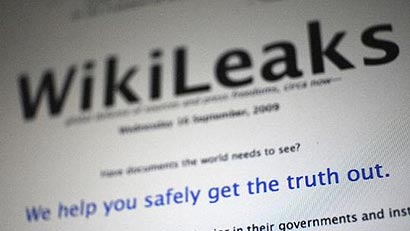 At the height of eelam war IV in 2009, the then US Ambassador in Colombo, Robert O Blake, urged the Sri Lankan government to agree to a mediated surrender of LTTEleaders cornered in the Vanni, but the Rajapaksa government refused to do so, a classified US diplomatic cable published by Wikileaks reveals.
The Wiki Leaks revelations published in the Norwegian newspaper Aftenposten said that Ambassador Blake contacted senior government officials throughout the day, including Defence Secretary Gotabhaya Rajapaksa and Foreign Minister Rohitha Bogollagama, to urge acceptance of a mediated surrender of the remaining Tigers and maximum restraint on the part of the military to avoid further civilian casualties
"Rajapaksa refused to accept mediated surrender on the grounds that the fighting was all but over, but said troops had been instructed to accept anyone who wishes to surrender.
Ambassador spoke to Presidential Advisor Basil Rajapaksa to request access for the ICRC to evacuate dead and the wounded. Rajapaksa refused, contending the government could manage on its own.
"Norwegian Ambassador Hattrem called Ambassador late evening May 16 to report that he had received a phone call from
Selvarasa Padmanathan ('KP') stating that the LTTE were prepared to surrender without conditions to a neutral third party. Ambassador called ICRC head of delegation Paul Castella, who said he had been in conversations with the governemnt, and that ICRC staff were prepared to go into the conflict zone by military helicopter. Castella said that Defense Secretary Gothabaya Rajapaksa had agreed to the arrangement, but first wanted the names of the LTTE leaders who were prepared to surrender. Despite helpful efforts from Norway and SCA Acting DAS Owen, the LTTE has yet to provide such a list."
"Ambassador spoke to Gothabaya Rajapaksa on the morning of May 17 to urge him to allow the ICRC into the conflict zone to mediate a surrender. Rajapaksa commented, "We´re beyond that now," reporting that approximately 50,000 civilians had escaped from the conflict zone overnight and in the early morning hours, and very few remained. He said that the LTTE still held only a very small area, inland from the beach, in the conflict zone. He said the Army had issued instructions to field commanders to accept surrenderees. He said there were intelligence intercepts of communications between some LTTE leaders, but they had no knowledge of the whereabouts of Pottu Amman or Prabhakaran."
Courtesy: The Island