Budget pushing our country, people and economy back to old failed path – Anura
Posted by Editor on November 14, 2023 - 12:30 pm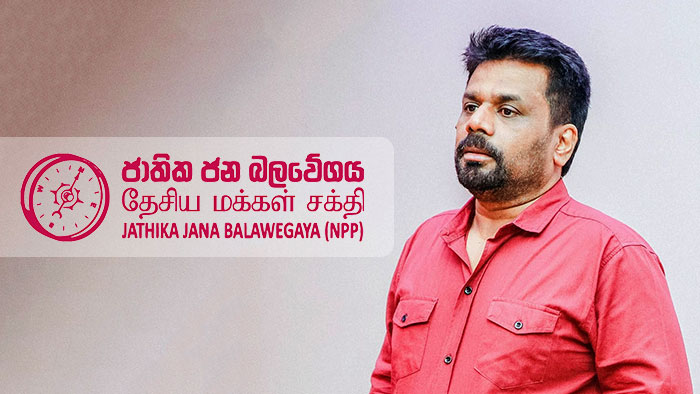 Anura Kumara Dissanayake, the leader of National People's Power emphasizes that Instead of providing lasting solutions to the deep economic crises that have arisen in the country, the budget presented by President Ranil Wickremesinghe is pushing our country, people and the economy back to the old failed path.
He stated this while speaking to the media after the budget speech on Monday (November 13).
He further commented,
"The first chapter of the budget document presented by the Finance Minister consisted of his confession of the economic ruin that he and the government he represents have caused our country for a long time. He pointed out the destruction caused to our country by the groups that came to power in succession for 75 years.
Then he presents that he wants to get rid of that 75 years of destructive journey. But in those 75 years of destructive journey, he had shown that his economy was based on taking loans, printing money and selling assets. But what has happened since then? His entire proposals consist of borrowing and selling.
In particular, he presented in the budget document, 3,900 billion was expected to be borrowed in the Appropriation Bill. Presenting the budget document, he says to increase the borrowing limit by another 3,400 billion. That means he has proposed to increase the borrowing limit by 340,000 crores. Therefore, the economic tragedy that he presents is an extension of that same confession that is included in his budget proposals.
Therefore, instead of providing sustainable solutions to the deep economic crises arising in the country, this budget document shows us that his economic journey has become to push our country, people and the economy back to the old failed path."
Latest Headlines in Sri Lanka