Bus fares likely to drop by two weeks
Posted by Editor on December 5, 2018 - 2:28 pm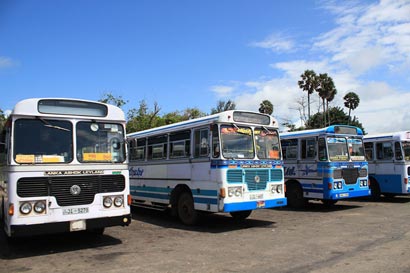 The All Island Private Bus Owners Federation and the National Transport Commission have agreed to reduce bus fares on the 21st of December in line with the reduction of fuel price reductions.
The price of diesel was reduced by 5 rupees a litre on November 30th,
Prior to that the price was reduced by 15 rupees a litre.
The all Ceylon private bus owners union secretary Anjana Priyanjith gave this statement regarding details of the meeting that was held earlier today.
Latest Headlines in Sri Lanka