Cabinet approves 20A
Posted by Editor on June 9, 2015 - 7:59 am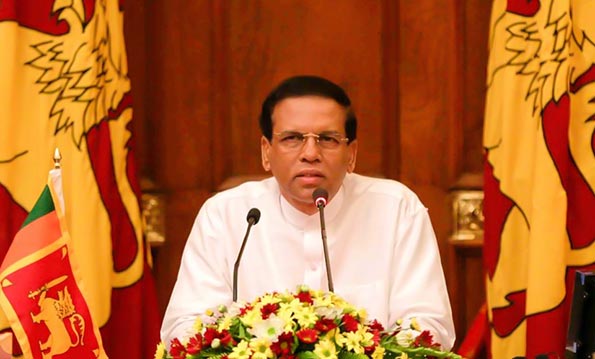 The Cabinet last night gave its nod to the 20th Amendment dealing with electoral reforms.
After considering arguments presented by members representing the UNP, the SLFP and the SLMC the Cabinet finally decided to proceed with a legislature of 225 MPs.
The 225 MP legislature was the stand taken by the UNP and the SLFP, which earlier lobbied for a legislature of 255 MPs, finally agreed to compromise.
The 225 MP legislature will include 125 MPs elected under the first past the post system, 75 MPs under the PR system and 25 MPs under national list. The 75 MPs elected under the PR system will represent districts.
Prime Minister Ranil Wickremesinghe, speaking at the Cabinet meeting, presented the proposal on 225 MP legislature and stressed the importance of not increasing the number of seats in Parliament.
Several Cabinet members, including Ministers Laskhman Kiriella, Wijeyadasa Rajapakshe and Ajith P. Perera, endorsed the Prime Ministers views and stated that increasing the number of seats in Parliament would be a burden on the public. Some Cabinet members, including Minister Rajitha Senaratne
and S.B. Dissanayake, proposed to have a legislature of 255 MPs. However, after lengthy deliberations, they agreed to settle with the proposal presented by the Prime Minister. Several Cabinet members stated that concerns of minorities should be addressed when adopting electoral reforms. They also proposed various alternate measures – including a 'double ballot paper system' – to ensure a fair minority representation in Parliament. Cabinet members including Rauff Hakeem, Rishad Bathiudeen and P. Digambaram, who represented minority political parties, strongly backed this proposal. However, the majority of Cabinet members turned down this proposal stating it would complicate the entire system.
At this point, President Maithripala Sirisena assured that no injustice would be done to minorities when conducting delimitation and that the government would ensure a fair minority representation.
Legal Draftsman Aruna Shantha de Silva and Elections Commissioner Mahinda Deshapriya were also present at the Cabinet meeting yesterday. It was stated at the meeting that the new draft could be prepared within four days and it would be immediately presented to the Cabinet.
Addressing the Cabinet briefing, President Maithripala Sirisena had said that the forthcoming Parliamentary election would be held under the present electoral system.
Meanwhile, it was stated at the Cabinet meeting that President would hold discussions with party leaders of the UPFA on abandoning the no-confidence motion against the Prime Minister to pave way for the 20th Amendment in Parliament. Political sources told the Daily News that the discussion between the President and the UPFA party leaders would be held today (09).
Speaking to the Daily News, a senior Cabinet member said that the government would make its utmost effort to complete the whole process within four weeks. He also added that the "delicate matters" with regard to the new electoral system could be further developed at the committee stage in Parliament.
(Daily News)
Latest Headlines in Sri Lanka