Cabinet approves US$ 175 Million for National Carrier
Posted by Editor on December 27, 2017 - 8:29 am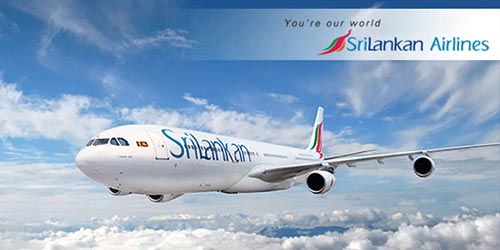 Cabinet has approved US$ 175 million to be obtained from Credit Suisse to give a much-needed lifeline to the cash-strapped, ailing national carrier SriLankan Airlines, State Minister of Public Enterprise Development, Lakshman Yapa Abeywardena said.
Addressing the Media at the Sri Lanka Freedom Party (SLFP) head office yesterday (26), the State Minister noted that the US$ 50 million of that amount was a short-term loan.
The State Minister, responding to a question raised by a journalist about the crisis at SriLankan Airlines, said a new Board of Directors will be appointed soon.
Elaborating, he further said, "Cabinet granted approval to obtain this loan because SriLankan could use it to ease the crisis situation it was facing. SriLankan should be run in a way that it incurs minimum losses. No airline service in the world receives a profit by only delivering primary services."
Therefore, SriLankan should focus on developing its sub-services and then it will reduce losses like other main airline services in the world, Abeywardena pointed out.
"President Maithripala Sirisena has decided to appoint a presidential commission to probe the internal issues which have resulted in the financial crises at Mihin Air and SriLankan Airlines. He is on a firm stance to carry out this investigation in a transparent manner. We hope that vital information regarding the crisis situations in both Airlines will be revealed during the Presidential Commission's investigations," he explained. It is reported that the SriLankan has made a staggering loss of nearly Rs 40 billion after 2015, mainly due to mismanagement.
(Source: Ceylon Today – By Methmalie Dissanayake)
Latest Headlines in Sri Lanka